How can I configure my address?
You can enter multiple shipping addresses and select the one you use most often as your default address.
● First, sign in and go to 'My JD CENTRAL' on the top navigation menu. Then click on Delivery Address link on the left menu navigation panel.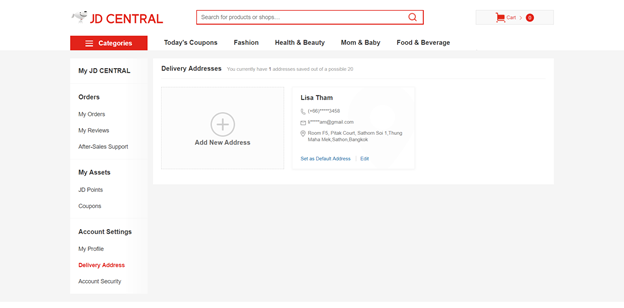 ● If you want to add a new address, click on 'Add New Address'.
● If you want to edit an existing address, click on 'Edit' link to perform the edit action.
● To set an address as default choice during checkout, simply click on 'Set as Default Address' on that particular address itself
Resolved ! Thank you for your participation !