Appliance purchased on JD CENTRAL not working anymore, what should I do?
Please check the item's warranty and our returns and refunds policy. Contact your seller for repair if the product meets after-sales policy policy. To claim product warranty, please follow steps below
1. Click "My Orders"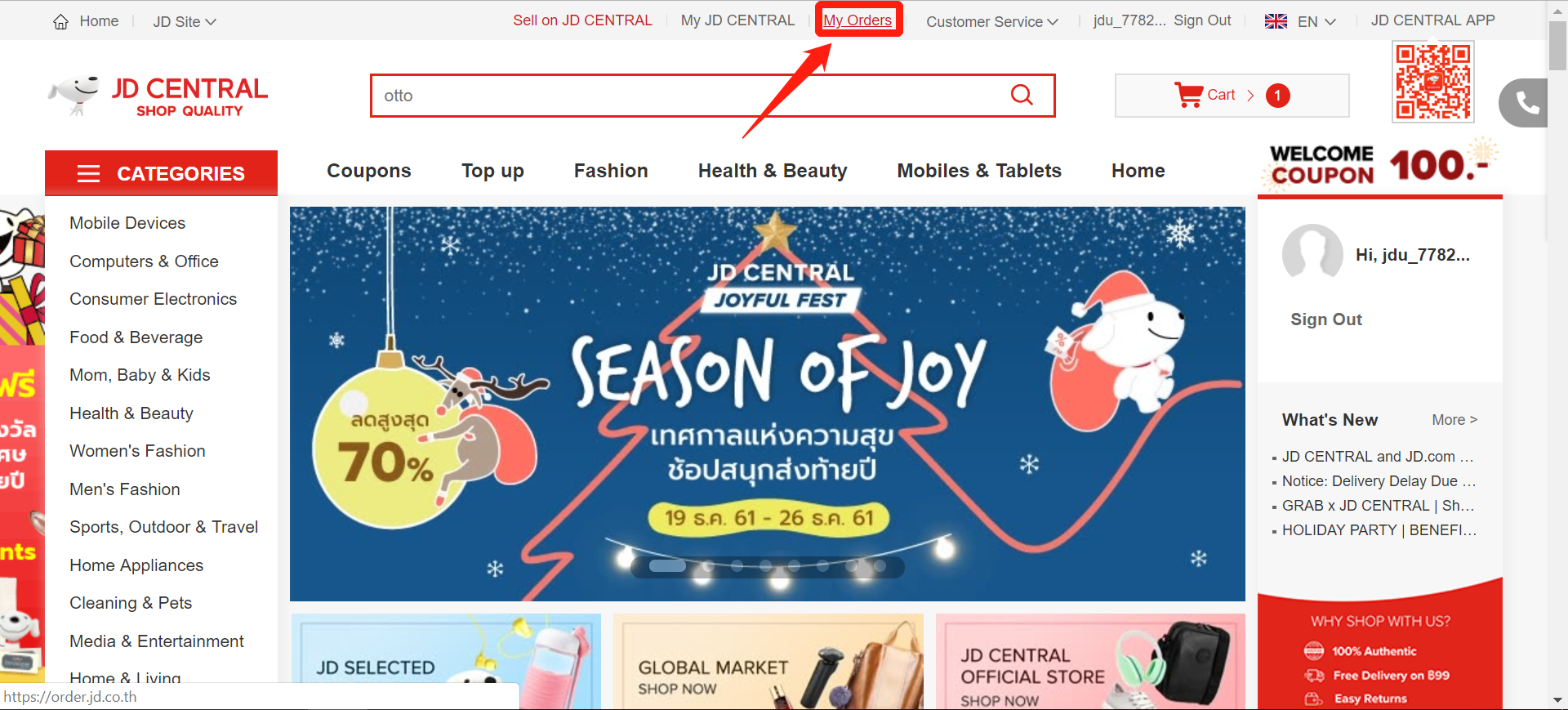 2. Select "After-Sales Support"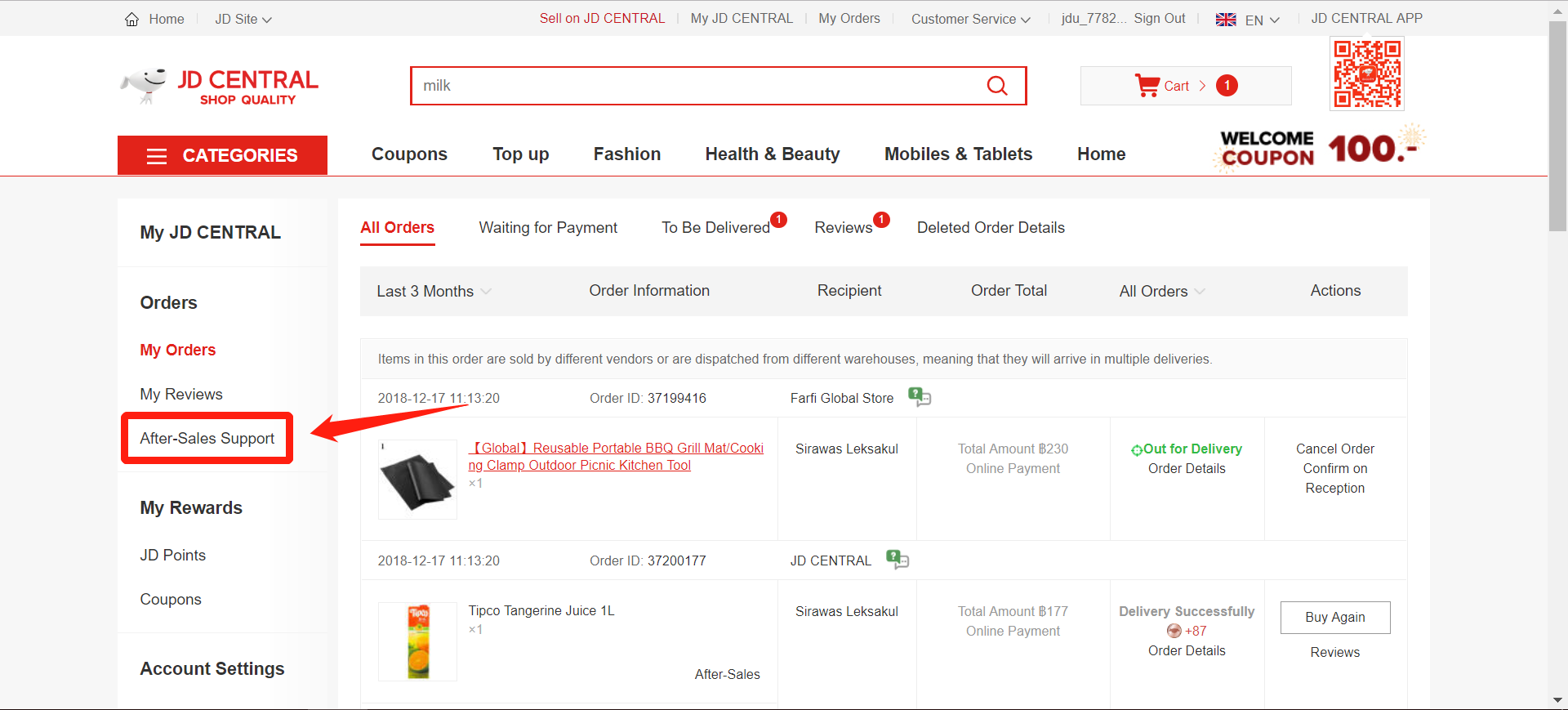 3. Click "Apply" on the product you wish to get it serviced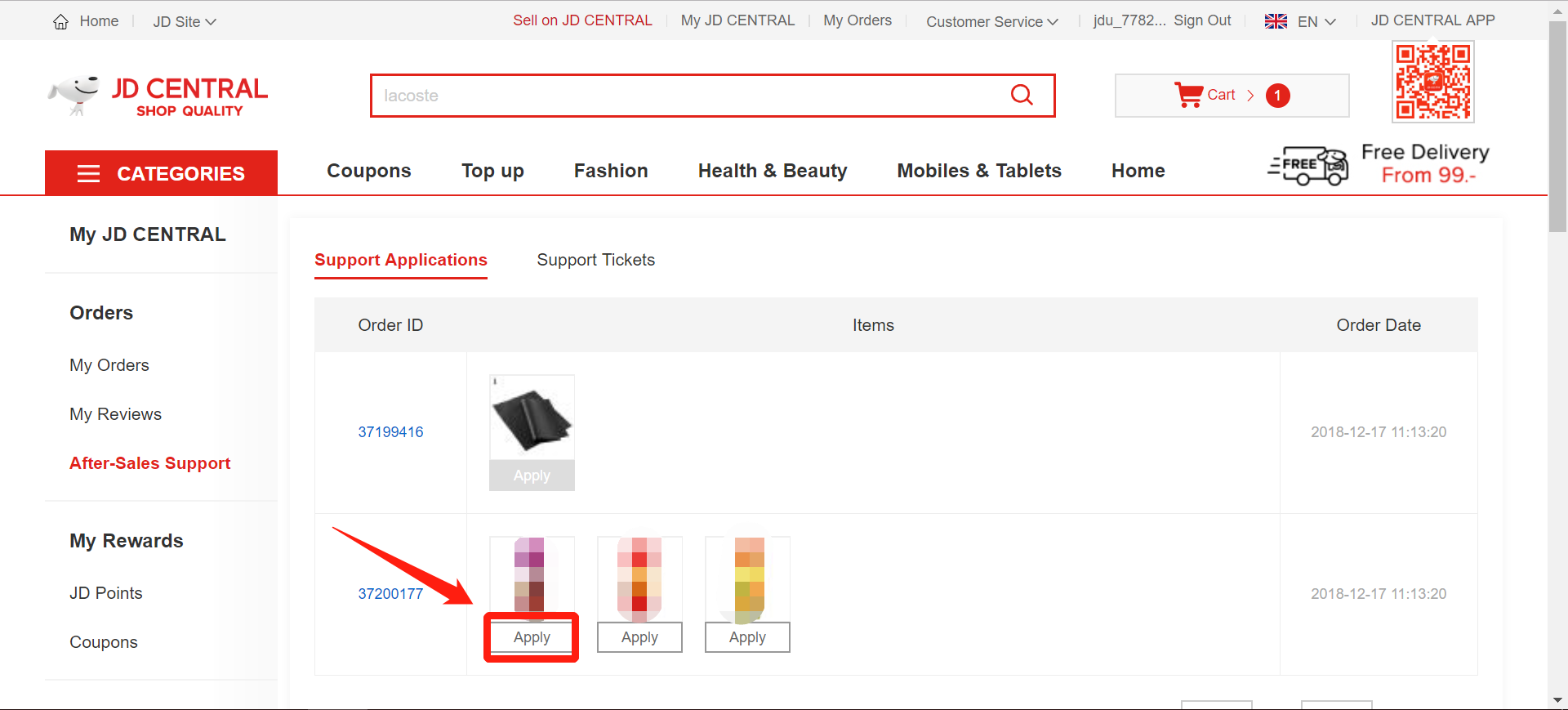 4. Select "Repair", fill in information required and click "submit". Your application for warranty process will then begin and our after-sales team will soon be in touch with you.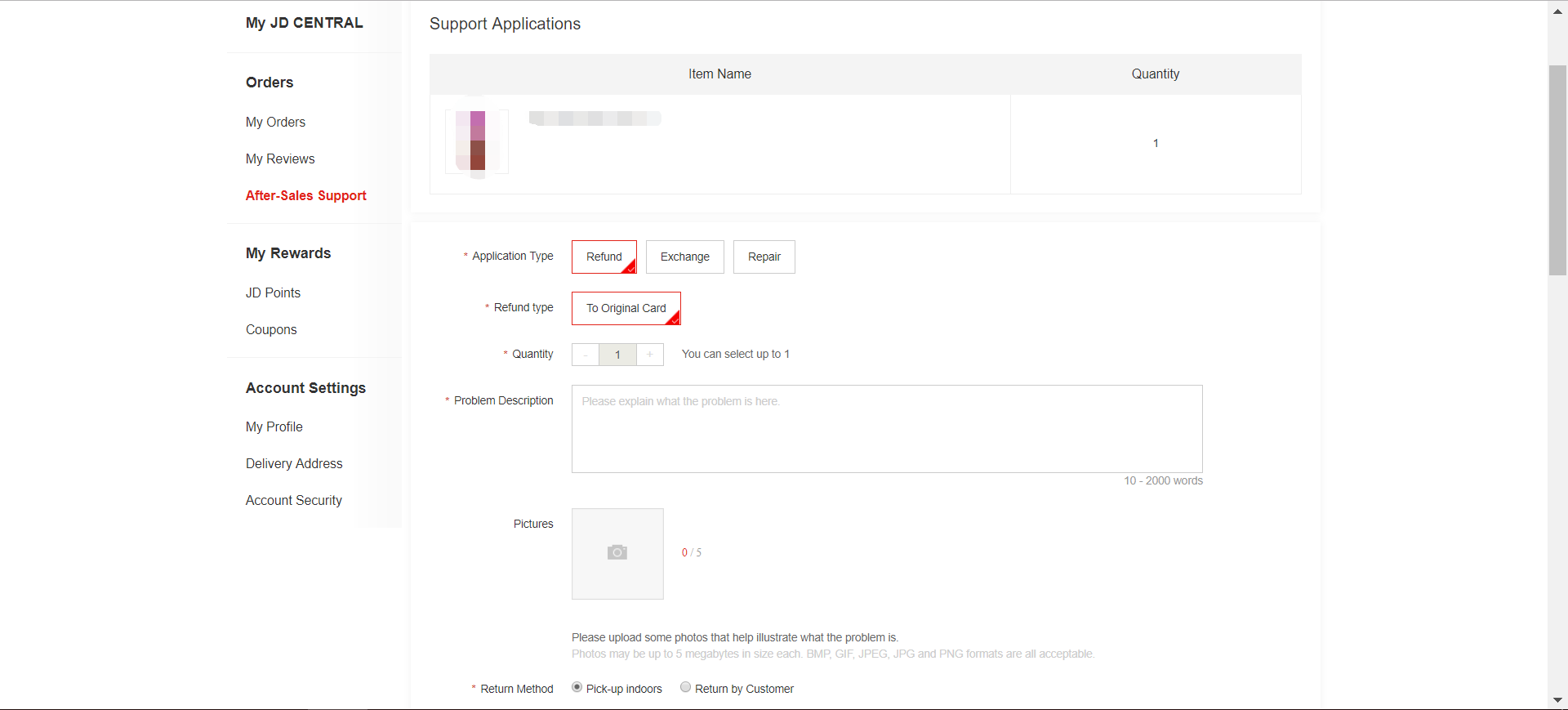 Resolved ! Thank you for your participation !