How do I apply JD Points on my order?
To apply JD POINTS, please follow steps below:
1. At checkout page, select "Coupons & JD POINTS"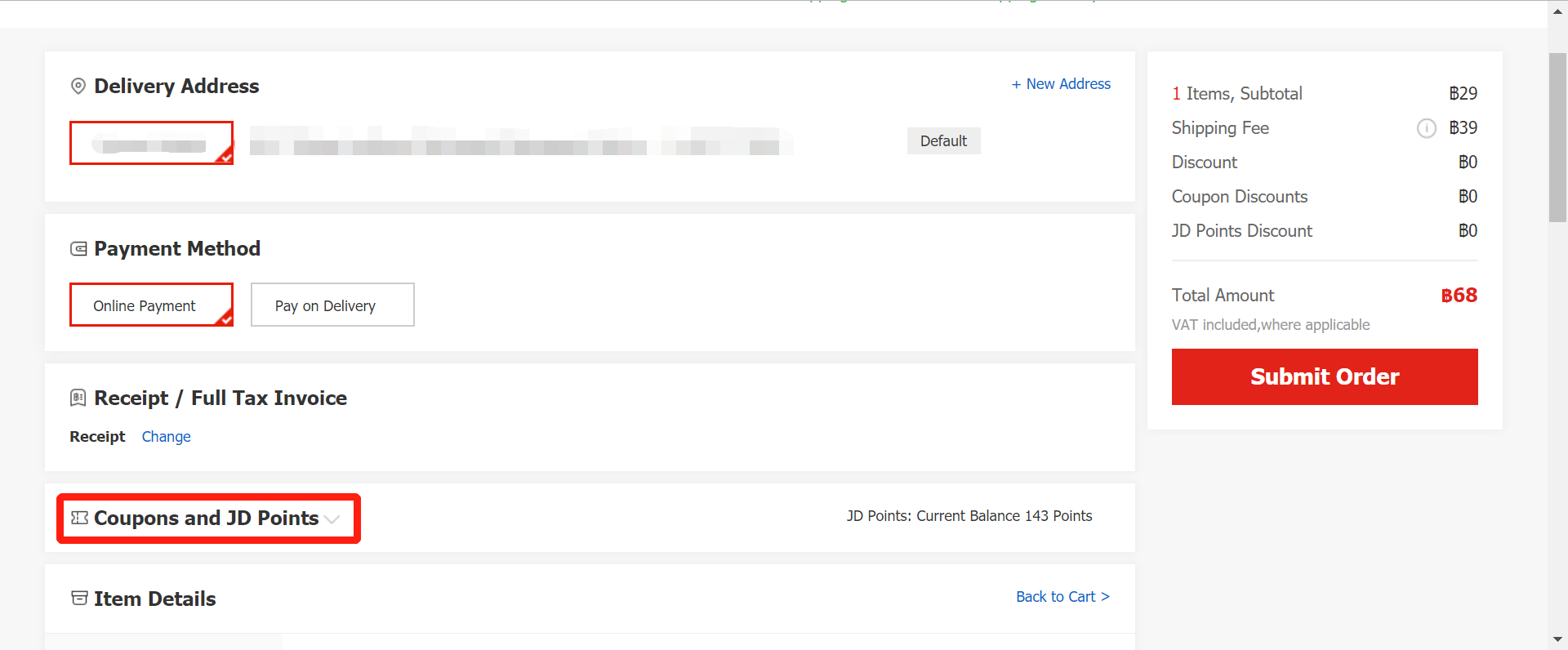 2. Drop down menu will appear, click "JD POINTS"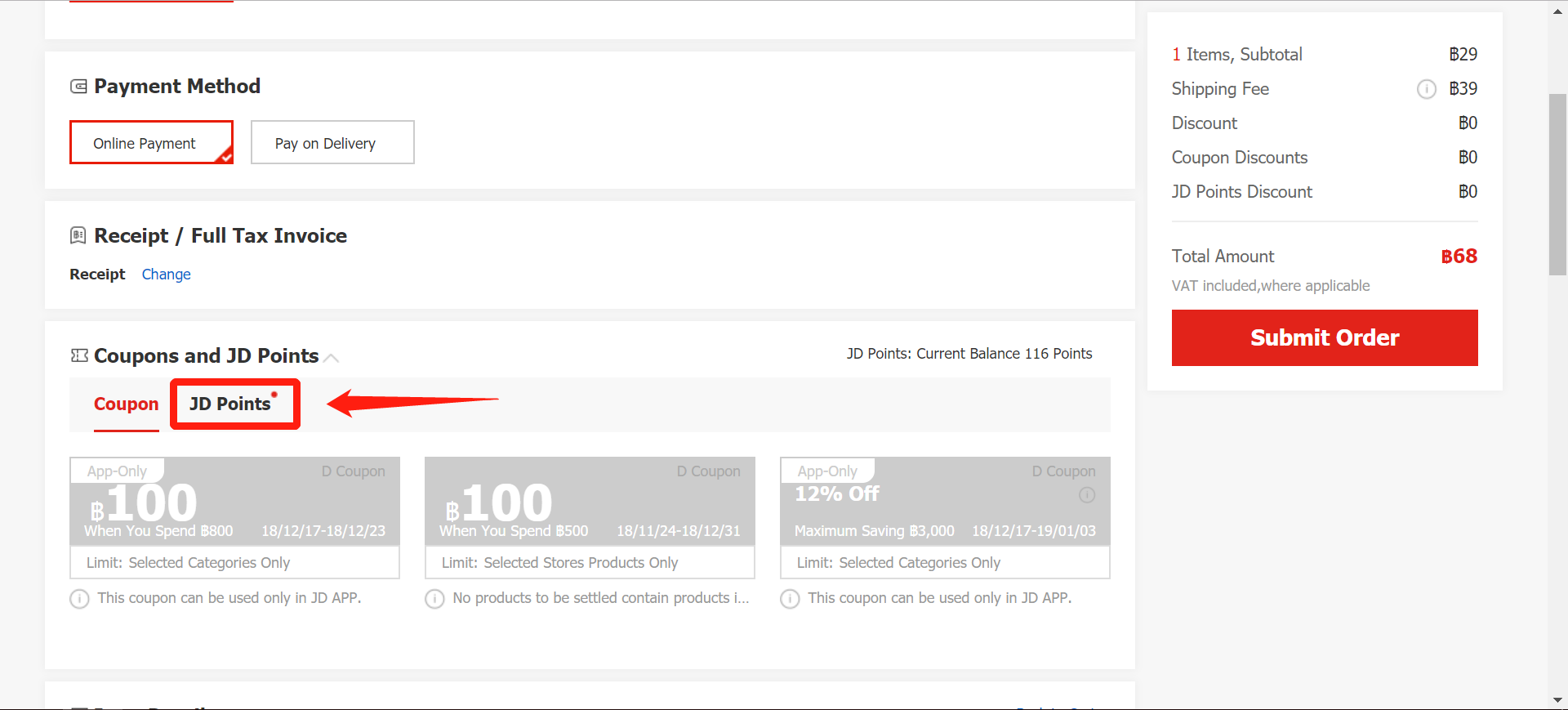 3. Specify the amount of JD POINTS you would like to use and your discount will automatically be shown on the right tab (Note: The use of JD POINTS as discount is limited up to 25% of Total payable)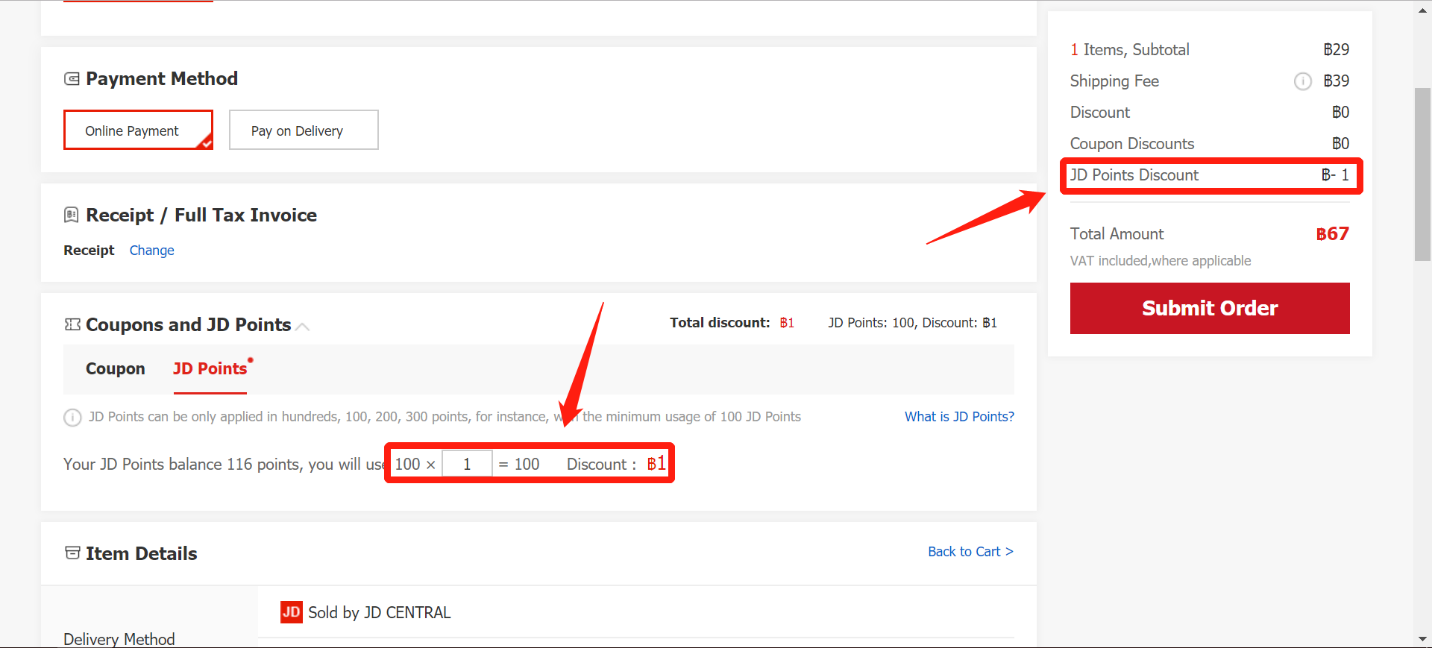 Resolved ! Thank you for your participation !