How to remove credit/debit card detail?
Please follow steps below to remove your credit/debit card details:

1. Click "My JD CENTRAL"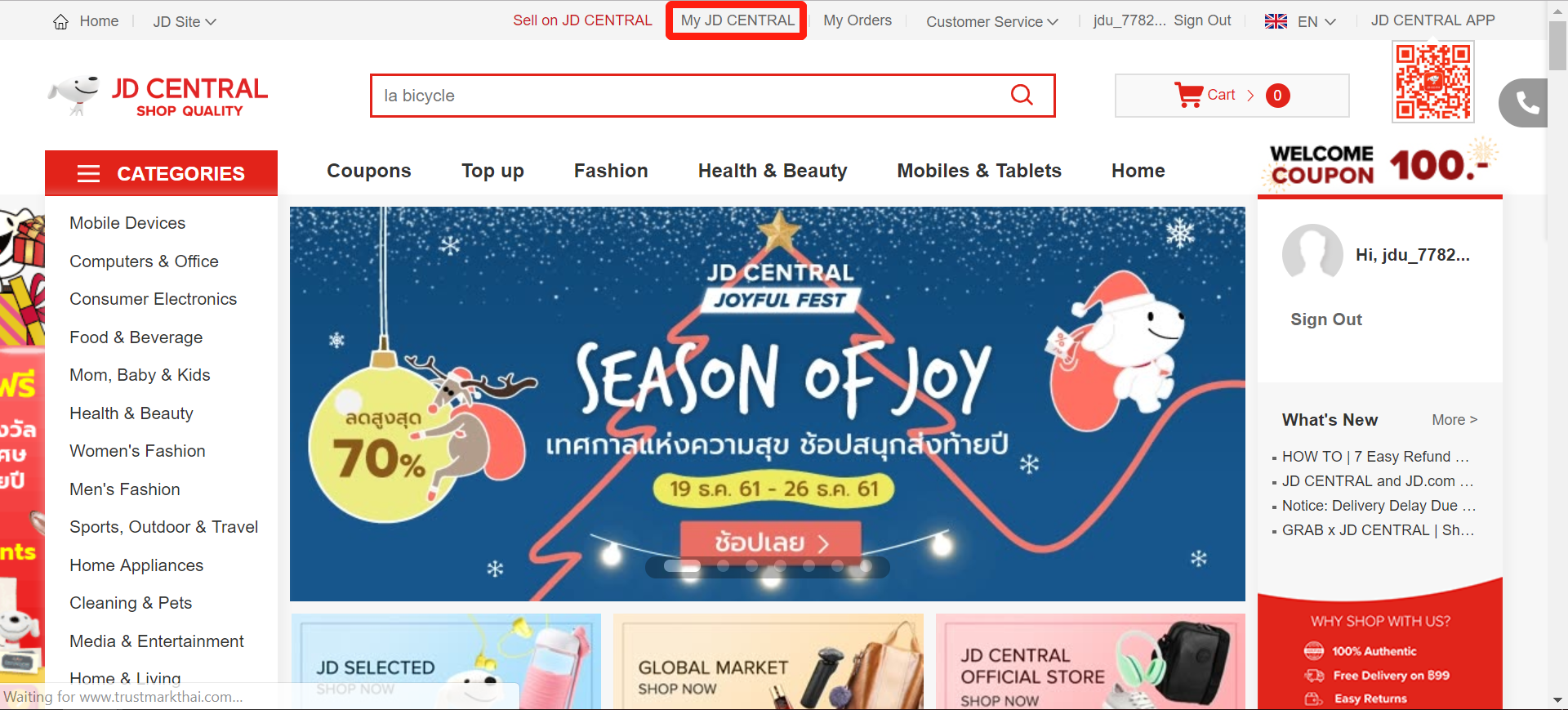 2. Select "Account Security" on the left navigation bar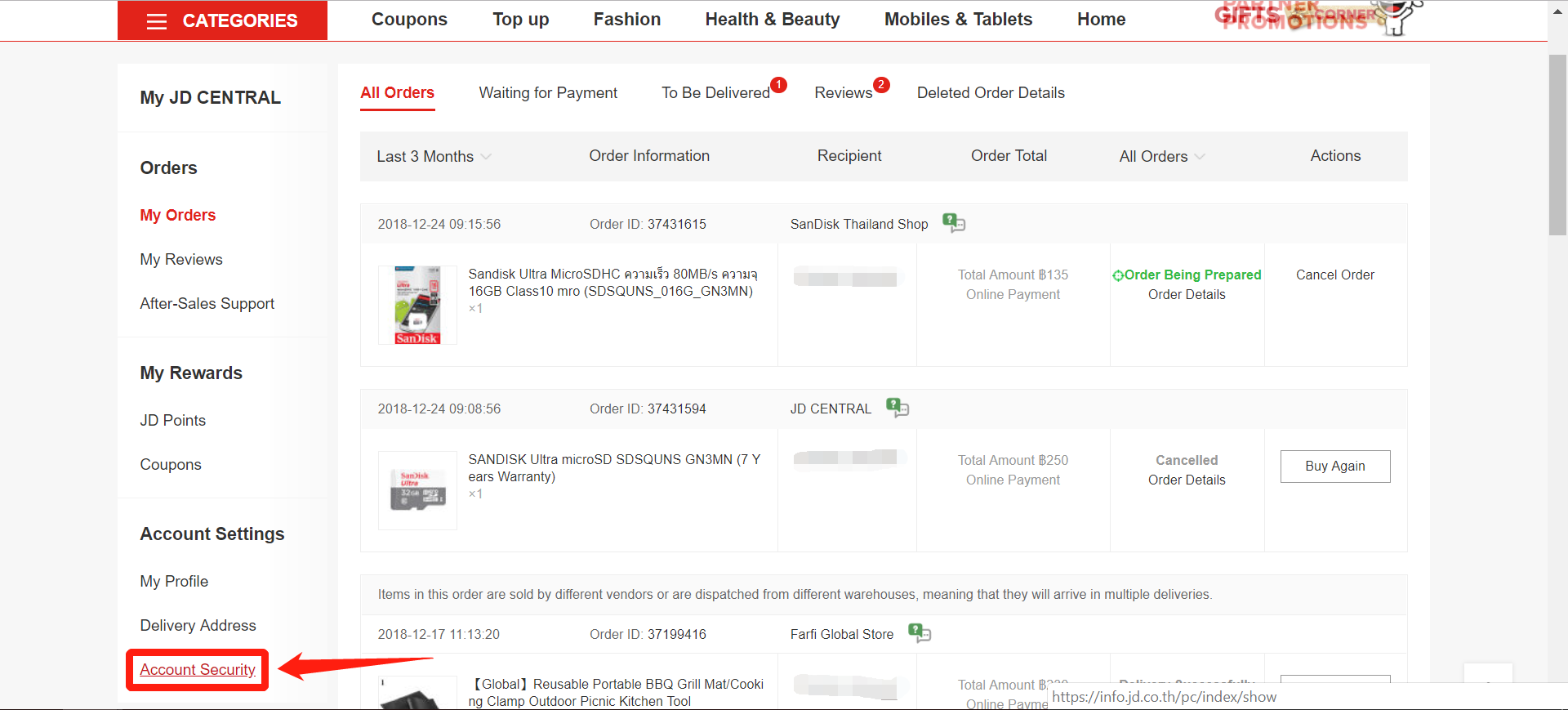 3. Select "Change" at the right hand side of Credit/ Debit Cards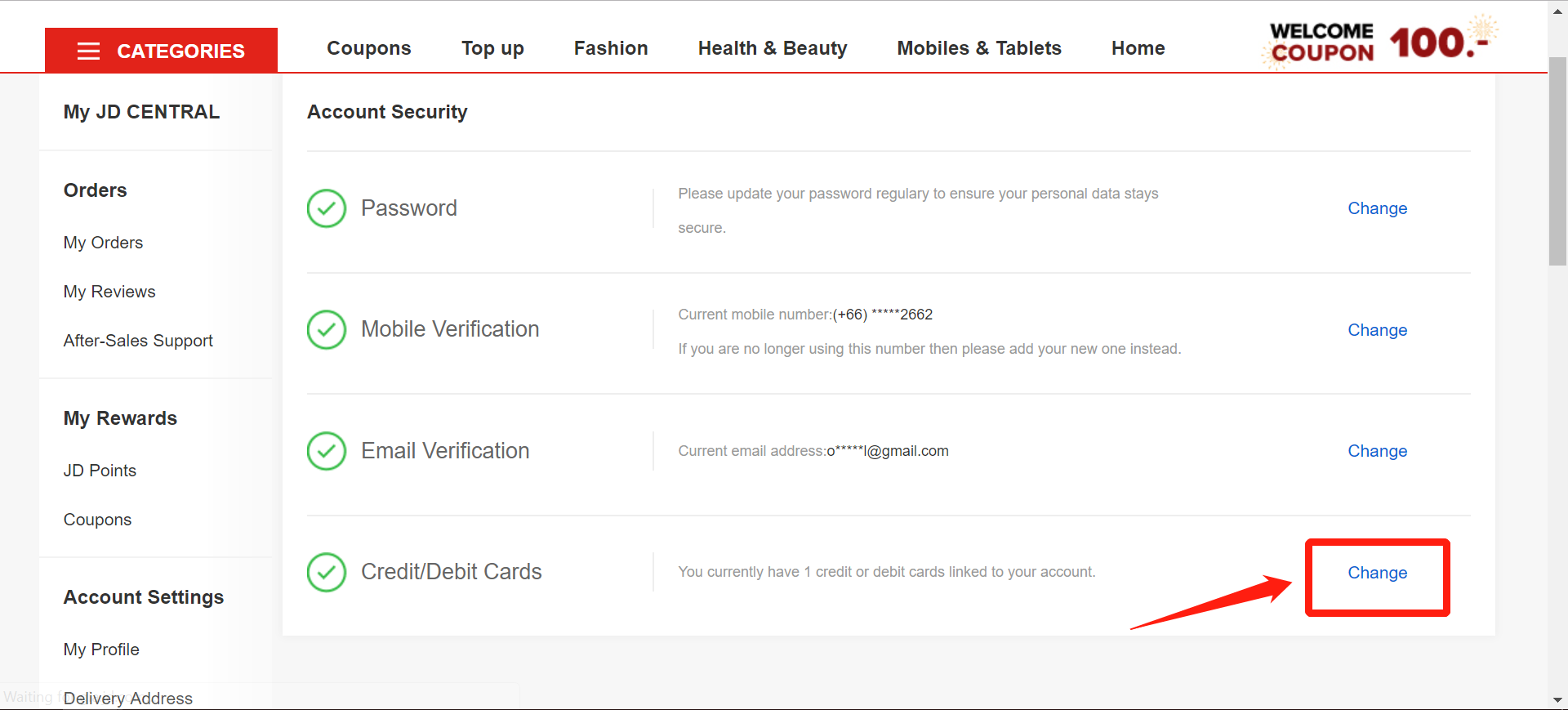 4. Click "Remove" on the card you wish to remove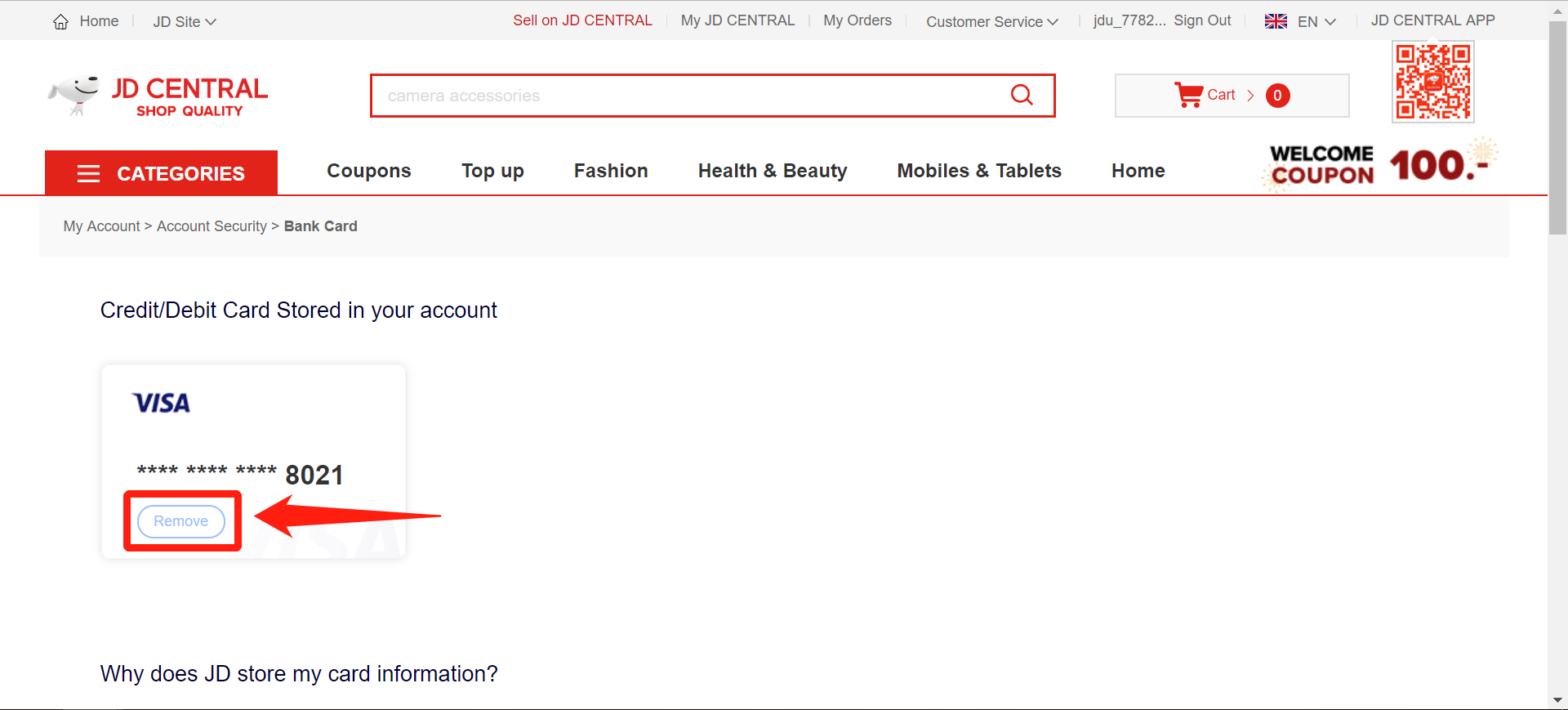 5. Select "Confirm" and your card detail will be removed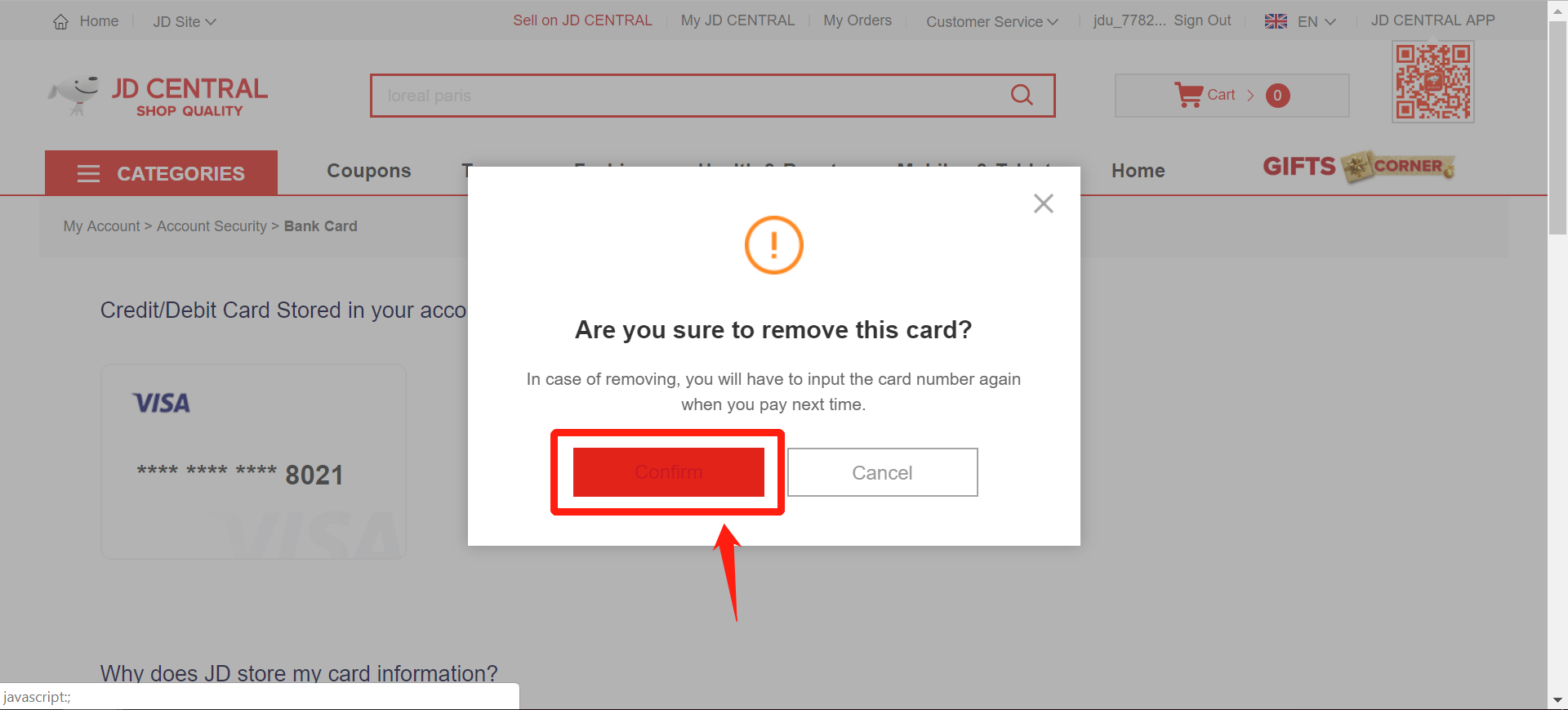 Resolved ! Thank you for your participation !