I have received an incorrect item
We apologize for the inconvenience. Please submit an after-sales application to request for a refund or an exchange.
*Please make sure to attach pictures of the incorrect item.
1. On the homepage, select "My Orders" > "After-Sales"on the selected order.

2. Select "Exchange" or "Refund" and fill in the information and attach pictures of the wrong item, then select "Submit" to begin the after-sales process.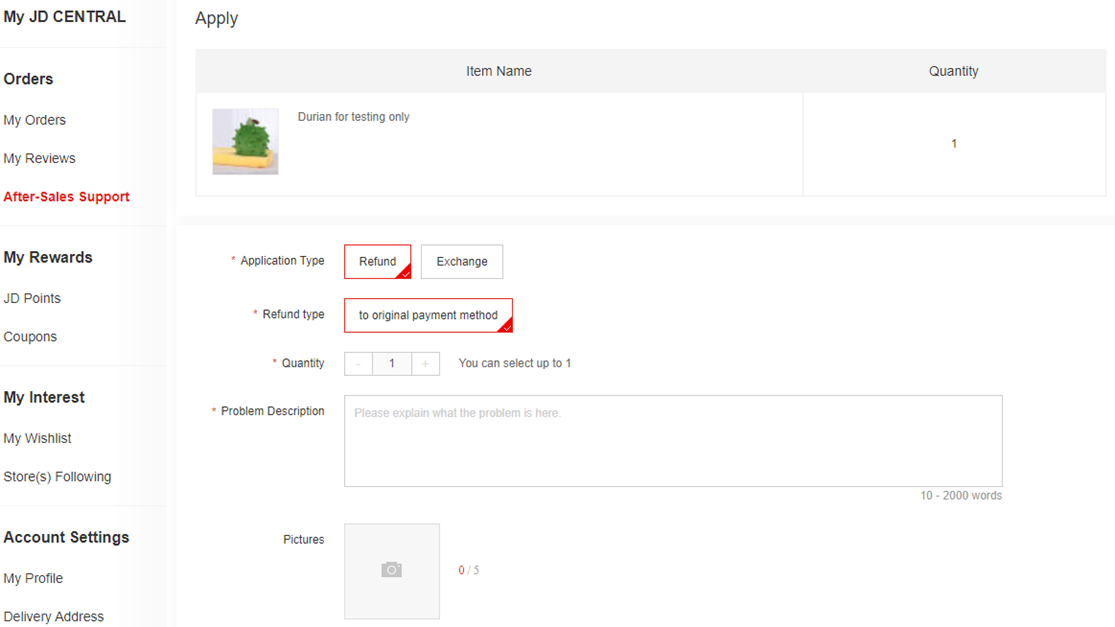 Resolved ! Thank you for your participation !