How do I change my password
The instructions below are only for when you remember your password. If you forgot your password please go to this page: https://help.jd.co.th/helpCenter/detailInfo/396/312/313
1. Go to "My JD CENTRAL" at the top navigation menu and sign-in to your account.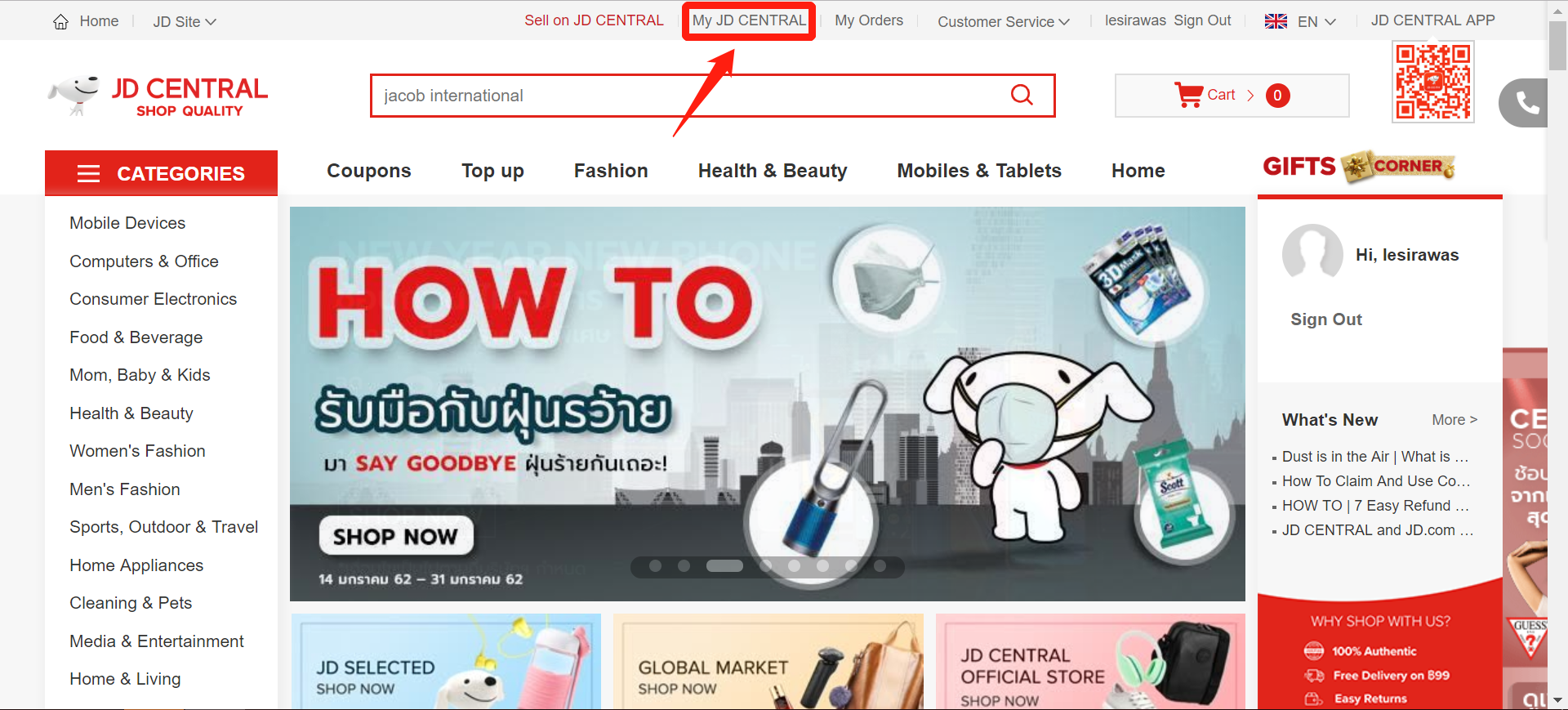 2. Go to "Account Security" on the left navigation menu under "Account Settings".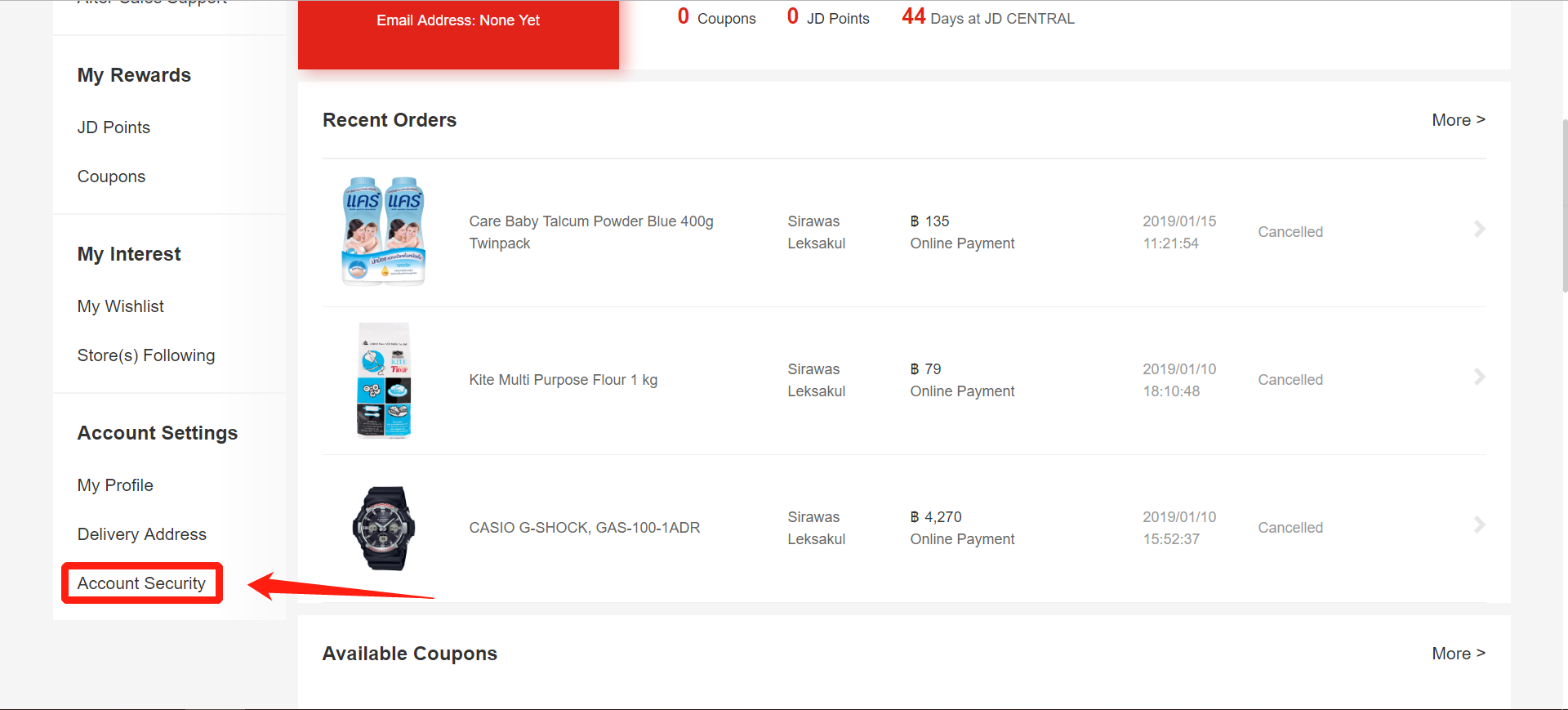 3. Select "Change" on the password

4. Please select "Get Email" or "Get SMS" to receive the verification code.

5. Once you enter your verification code, please select "submit" to process to set your new password.
Resolved ! Thank you for your participation !