1. In order to change your password, you must first sign in to the platform.
2. Go to 'My JD CENTRAL' at the top navigation menu.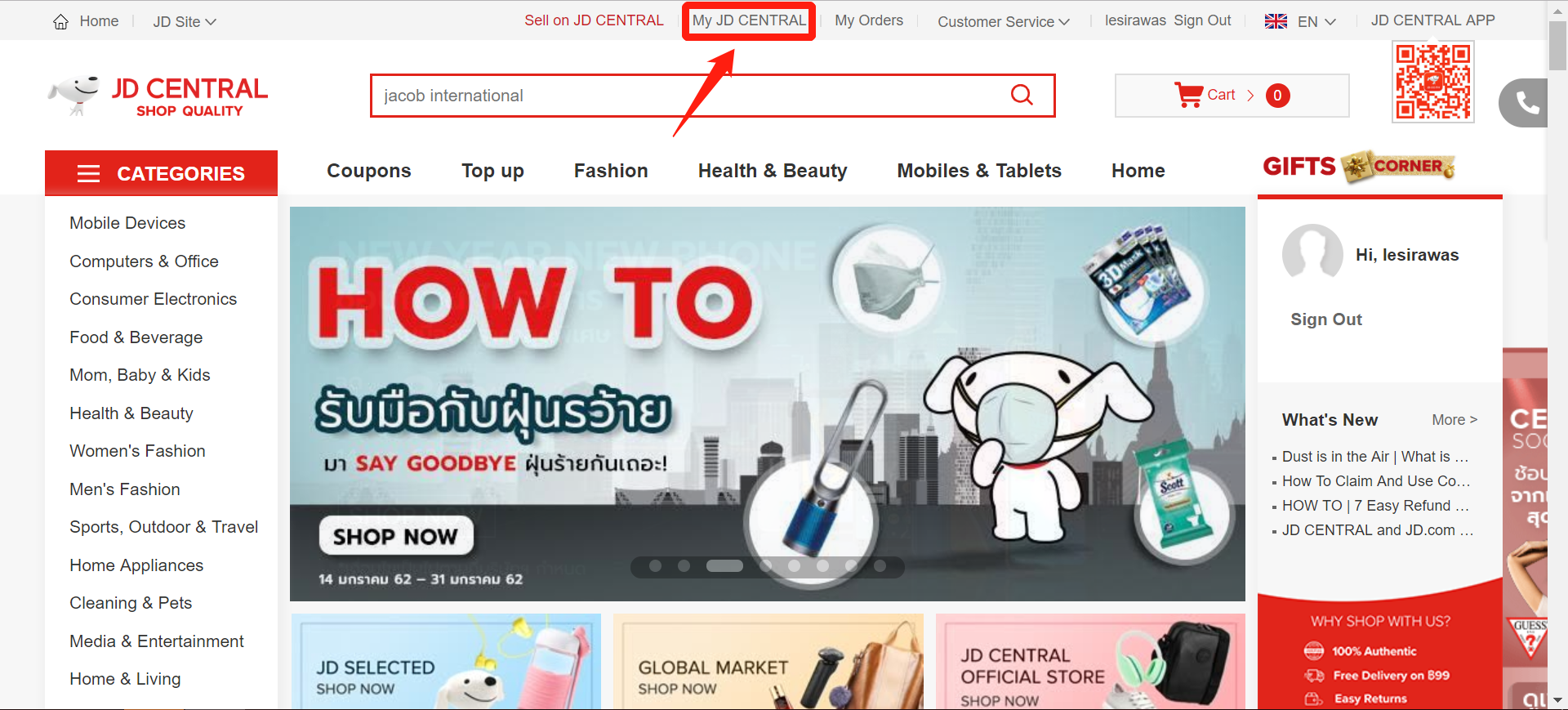 3. Go to 'Account Security' link on the left navigation menu under 'Account Settings'.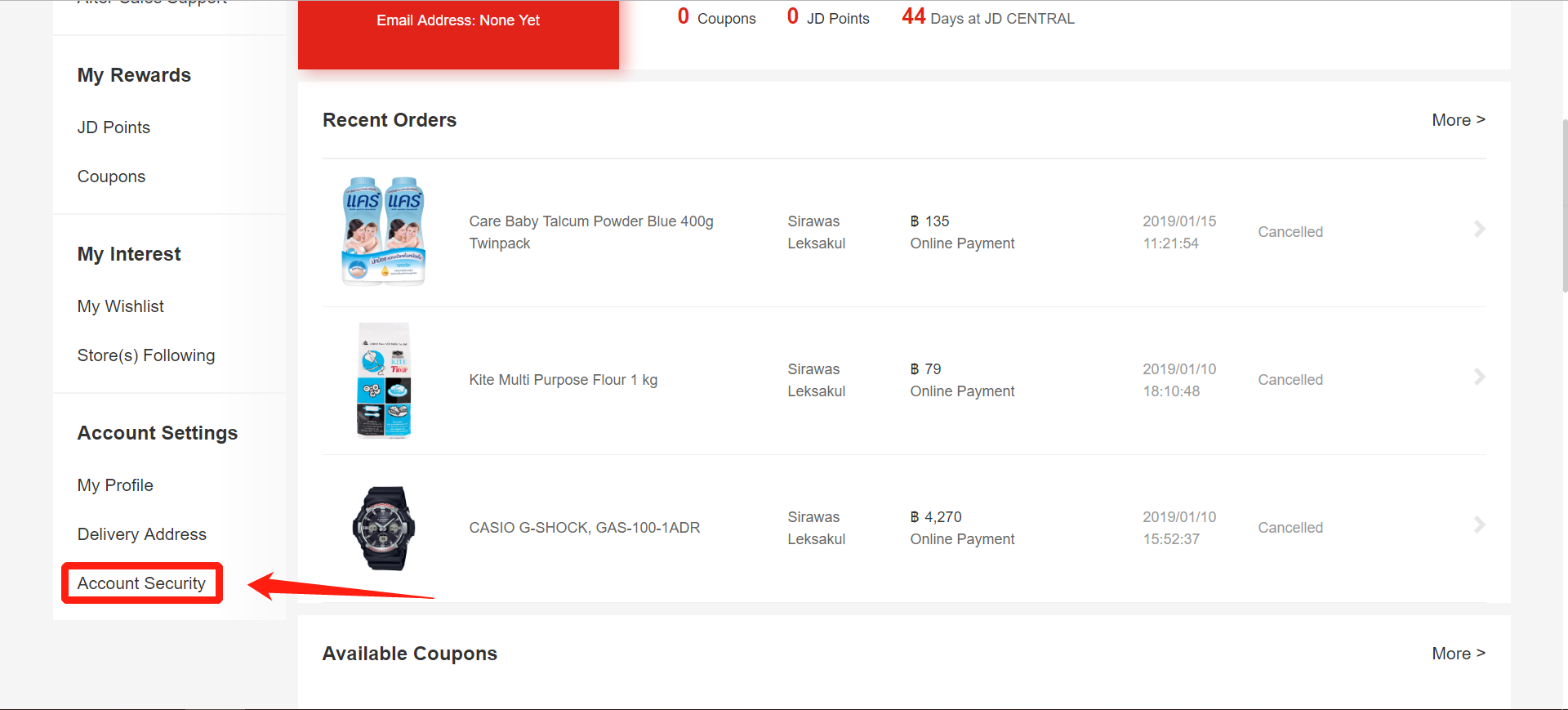 4. Click 'Change' on the Password row.

5. You will be asked to complete verification code. On verification code column, click 'Get Email' if your account is tied to an email, or 'Get SMS' if your account is tied to a mobile number.

6. Enter the verification code received.
7. You will be directed to the password reset screen, enter 'New Password' and 'Repeat New Password' field, please be aware of the password field requirement before you choose your new password. The password requirement is 6-20 English letters, numbers or special characters in total, with at least two different character types used.
8. Click 'Submit' and your password is now successfully changed to a new one.