How can I change my username
Unfortunately, the username is fixed and unique to your account during the registration. You may not change your username once you have successfully registered your account.
However, you can change your 'Display Name' by following the below steps:
1. Go to 'My JD CENTRAL'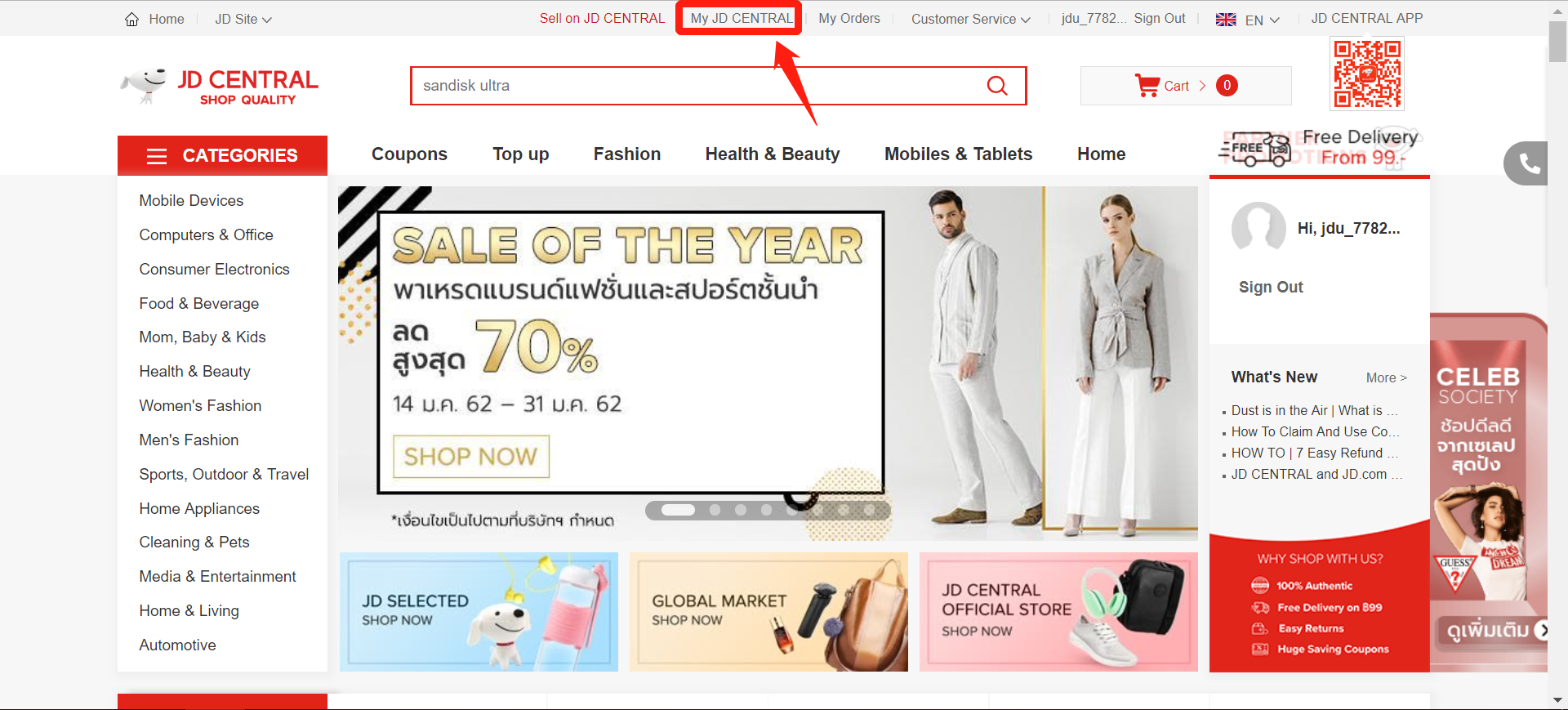 2. Select 'My Profile' under 'Account Setting'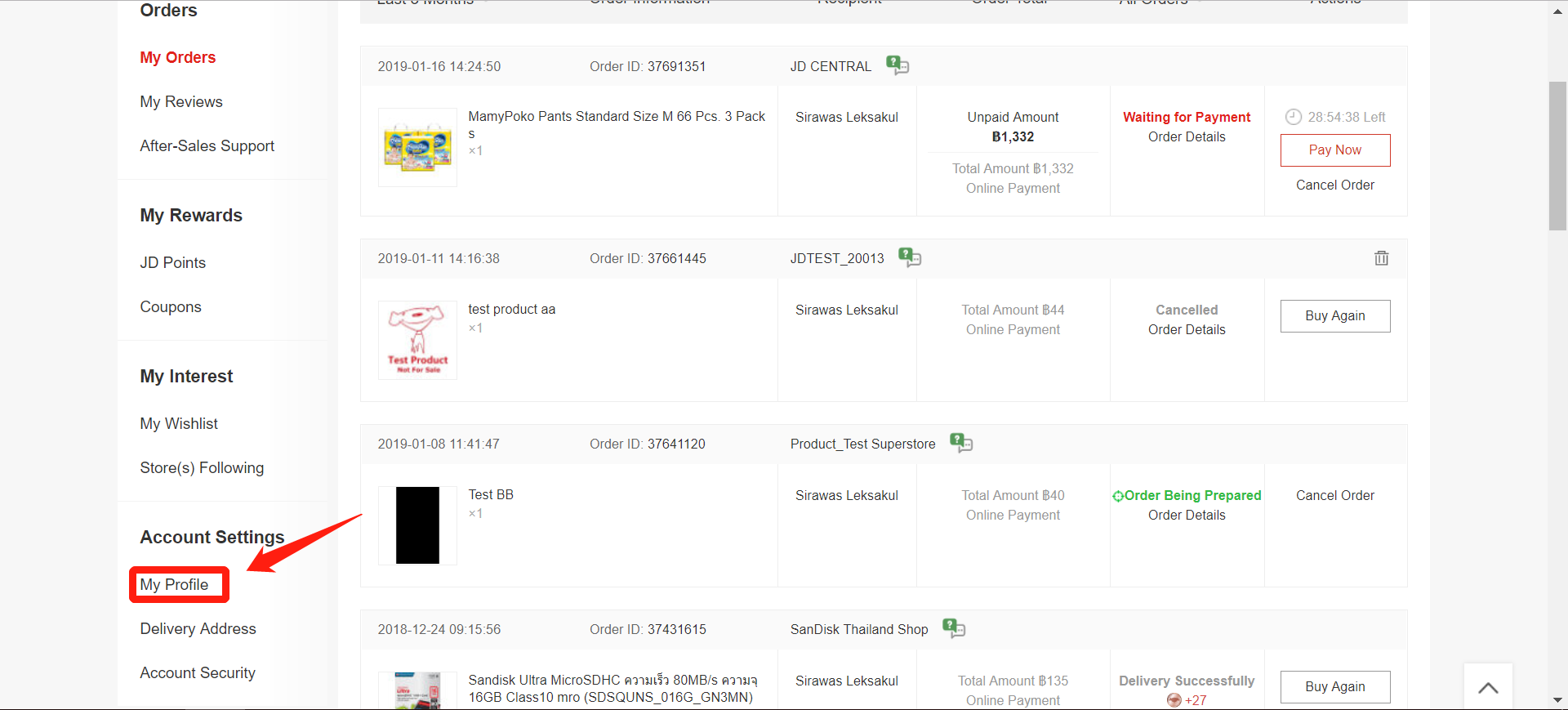 3. Enter your desired 'Display Name' and press 'Save'.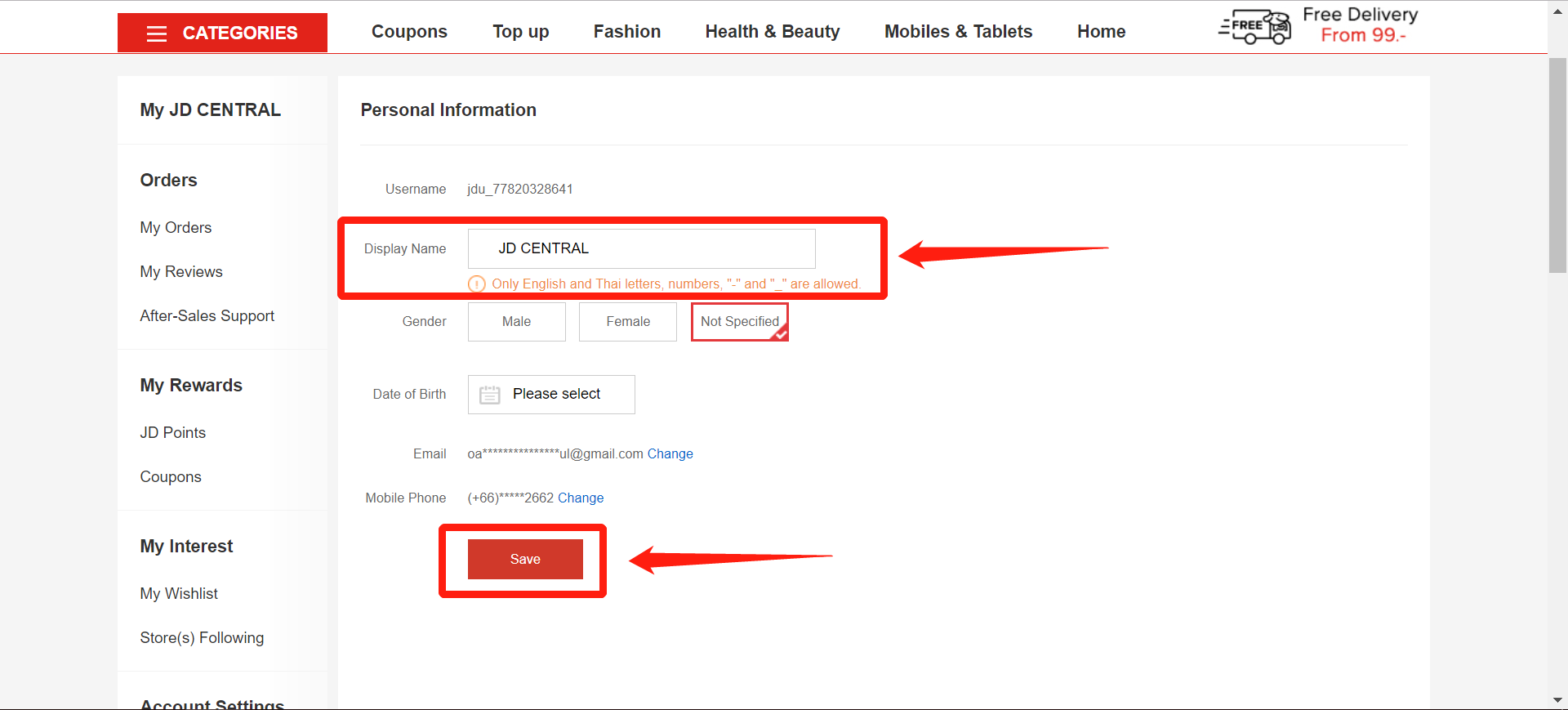 Resolved ! Thank you for your participation !