1. Click the 'Register' button at the top navigation menu.

2. You can sign-up by email, phone number, Facebook, LINE, or google account.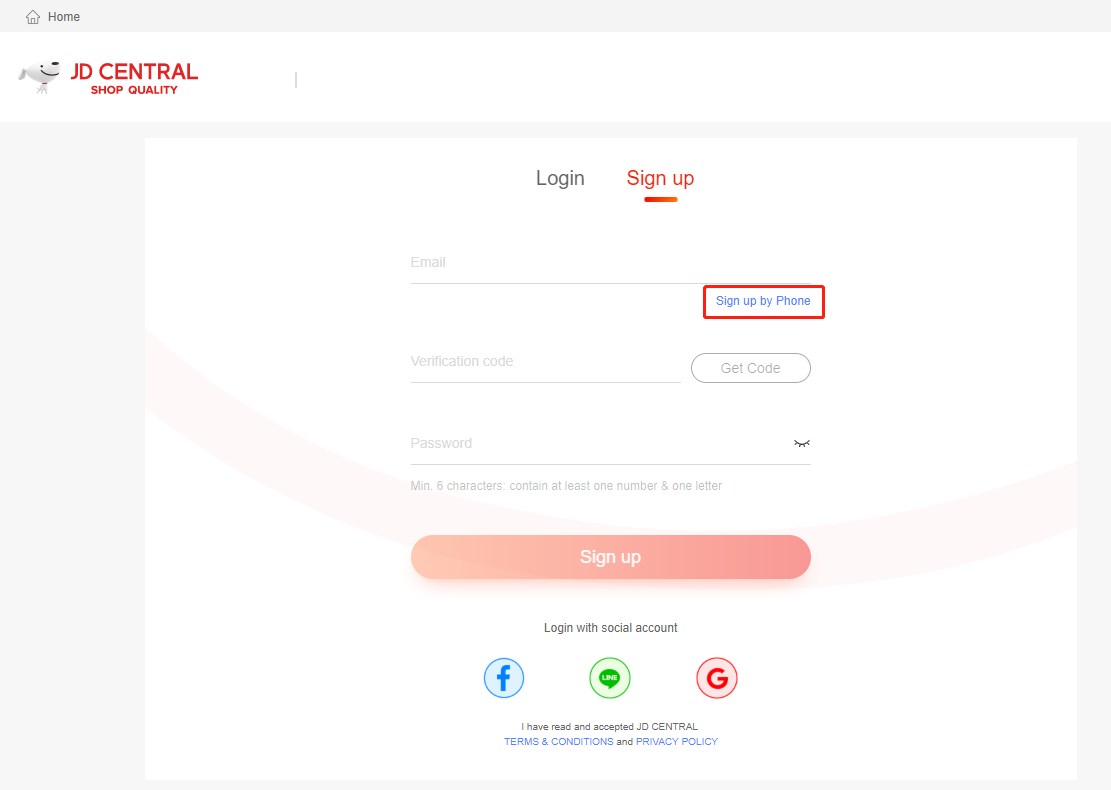 3. Please fill in all the required fields and verify your account by selecting "Get Code" to get your verification code.
4. Once you received your verification code, please key in the verification code in the box provided, and select "Sign-up" to finish your registration process.
*Remarks: you cannot change your username, but you can change your "Display name".