About Global Seller
Who are Global Sellers?

Global Sellers are Sellers that operate their business from abroad, in which are mainly from China, Korea, and many more. All Global Sellers that sell Brand Name products have received the authorization from the Official Brand Name to sell their product on JD CENTRAL platform.
Contact Global Seller
All Global Sellers do not know Thai language, if you wish to communicate directly to the Global Seller please communicate in either English or Chinese.
If you needed any assistance, please contact out Customer Service via 02-030-4599 or cs@jd.co.th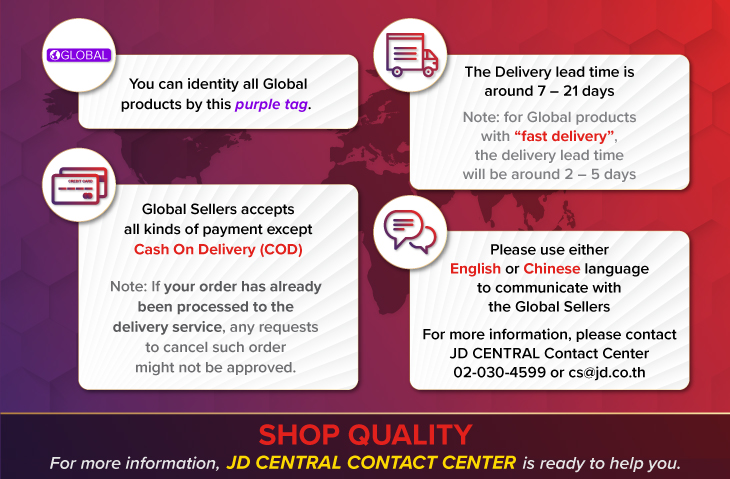 Resolved ! Thank you for your participation !