○ Installation plan is available on selected items and stores only.
○ You must use credit card as your payment method in order to use this feature.
○ Only 1 item installment can be made per payment
○ You can check whether installment plan is available by visiting the product page.
1. At product page, click "Details" at the right hand side of Installment
2. Select "Pay in Installments"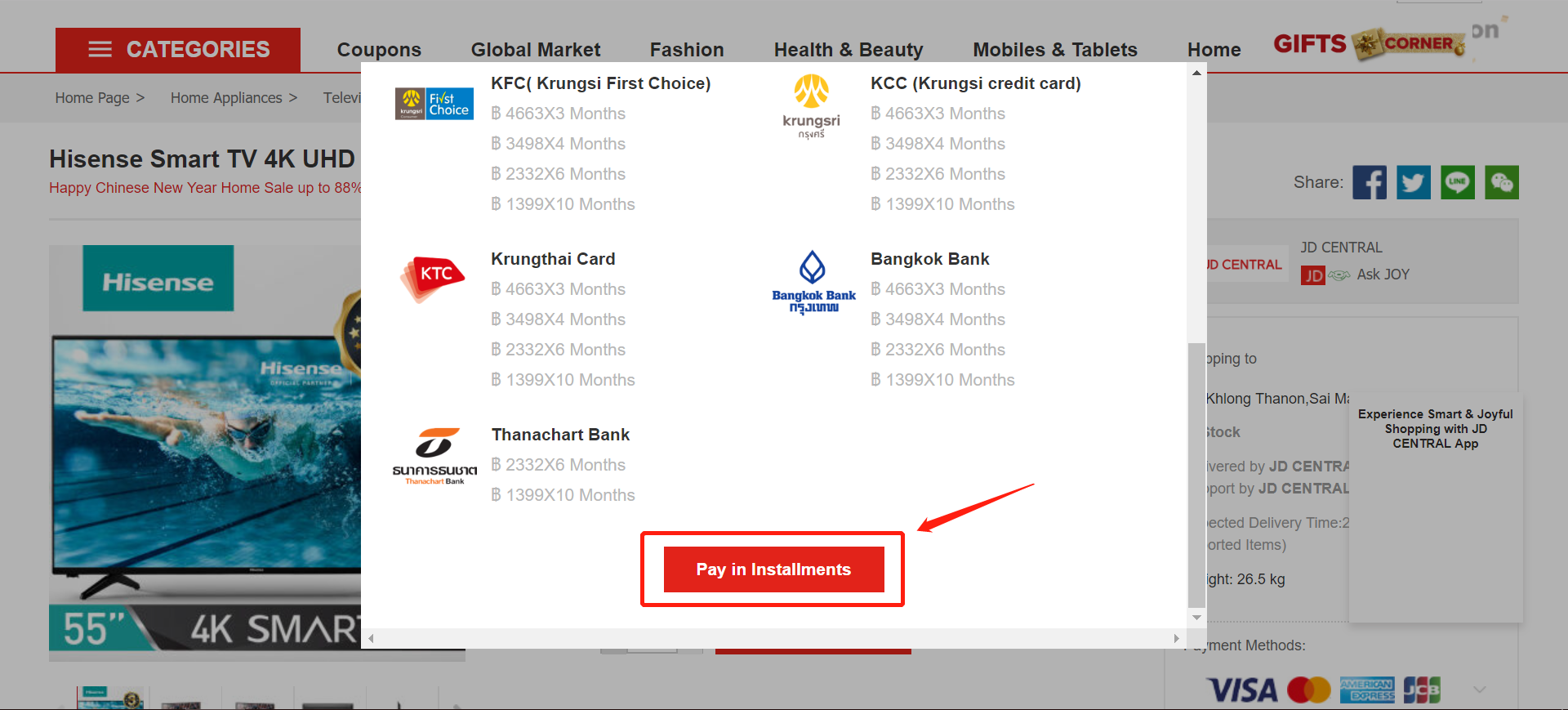 3. Go to "Check Out"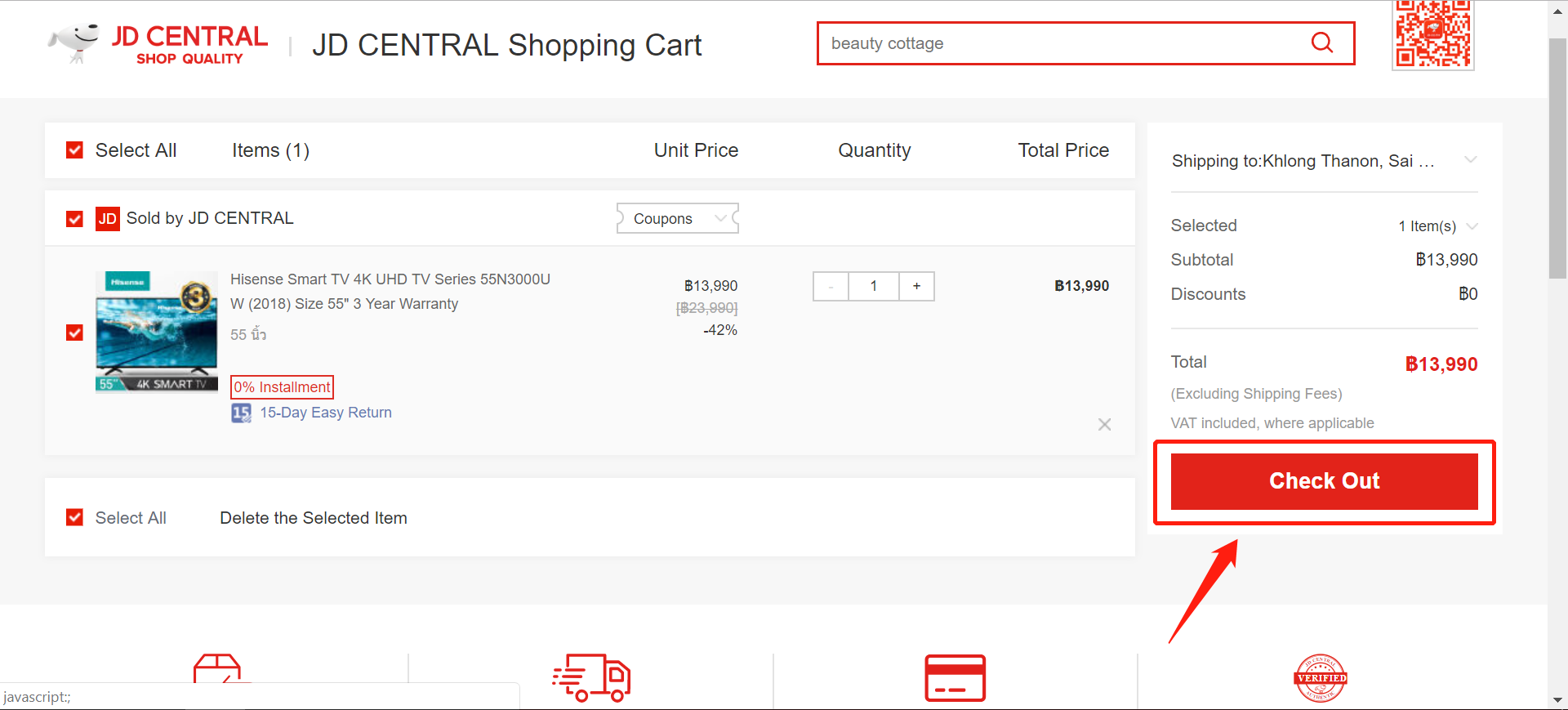 4. Click "Submit Order" after filling your delivery address detail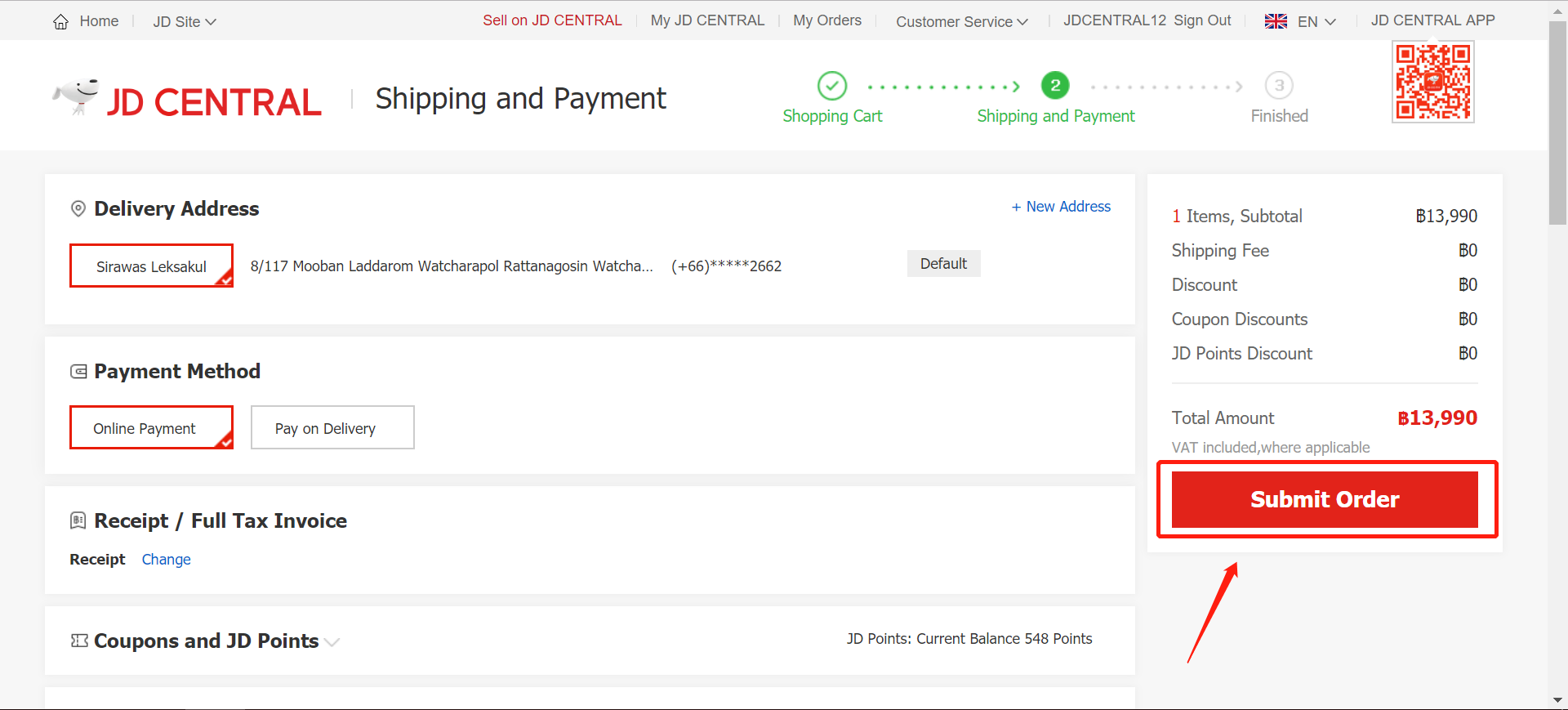 5. Select "Installment" and choose your card issuing bank and repayment period and fill in your card details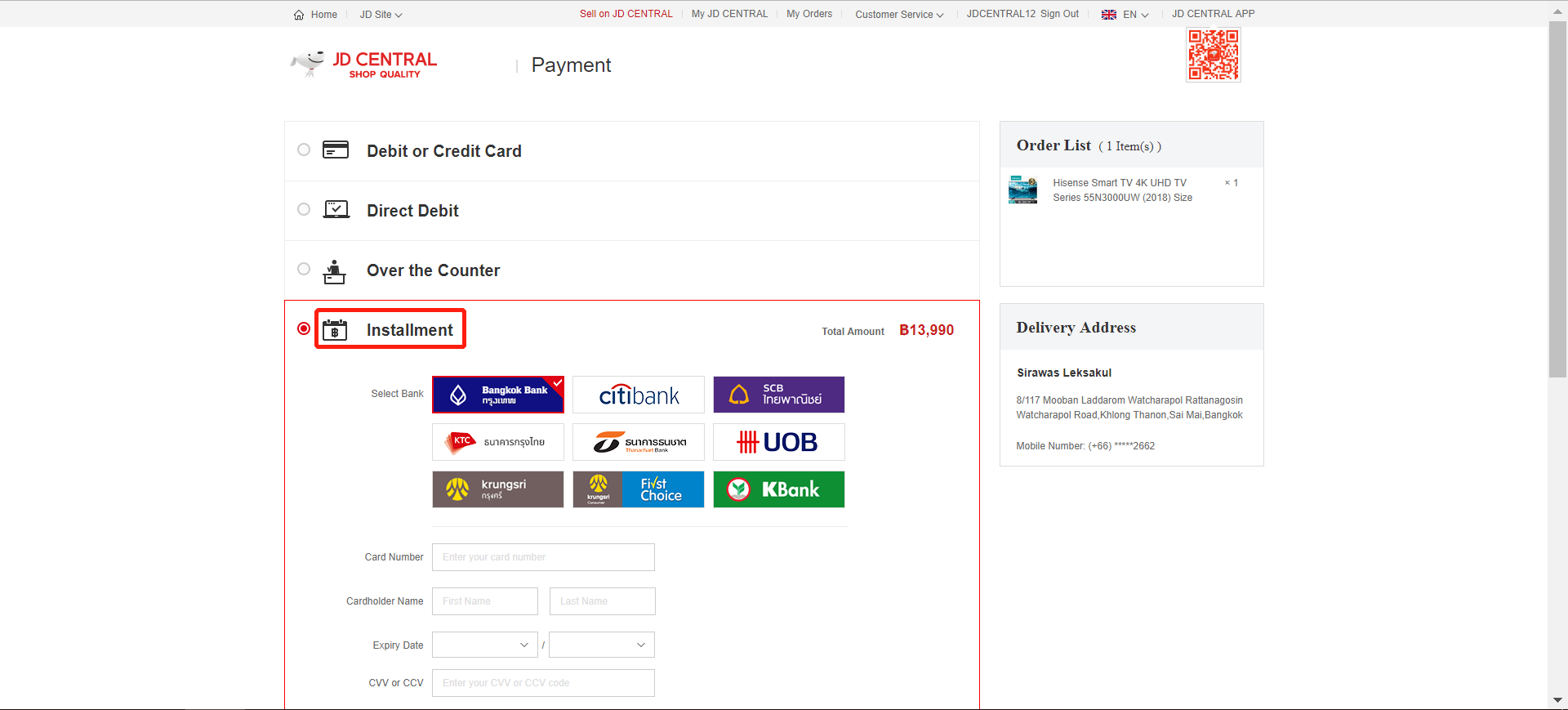 6. Click Pay Now to finalise payment