Can I register an account without an email or phone number
Yes, you may register a JD CENTRAL account by using a Facebook, Google, Line or Twitter account.

1. On the homepage, click "Register"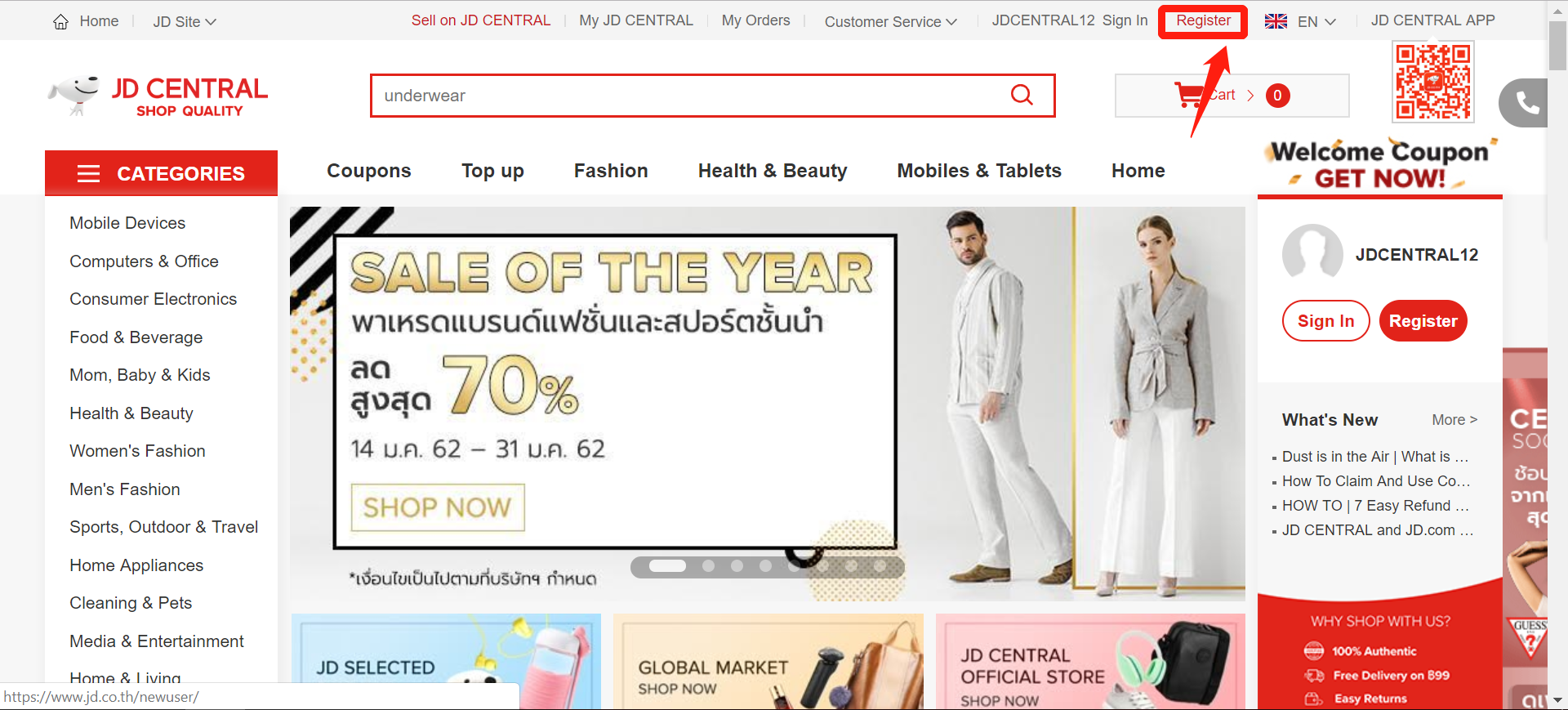 2. Select a social media platform you would like to create a JD CENTRAL account with. Fill in information required and you are now ready to begin shopping with JD CENTRAL. Enjoy!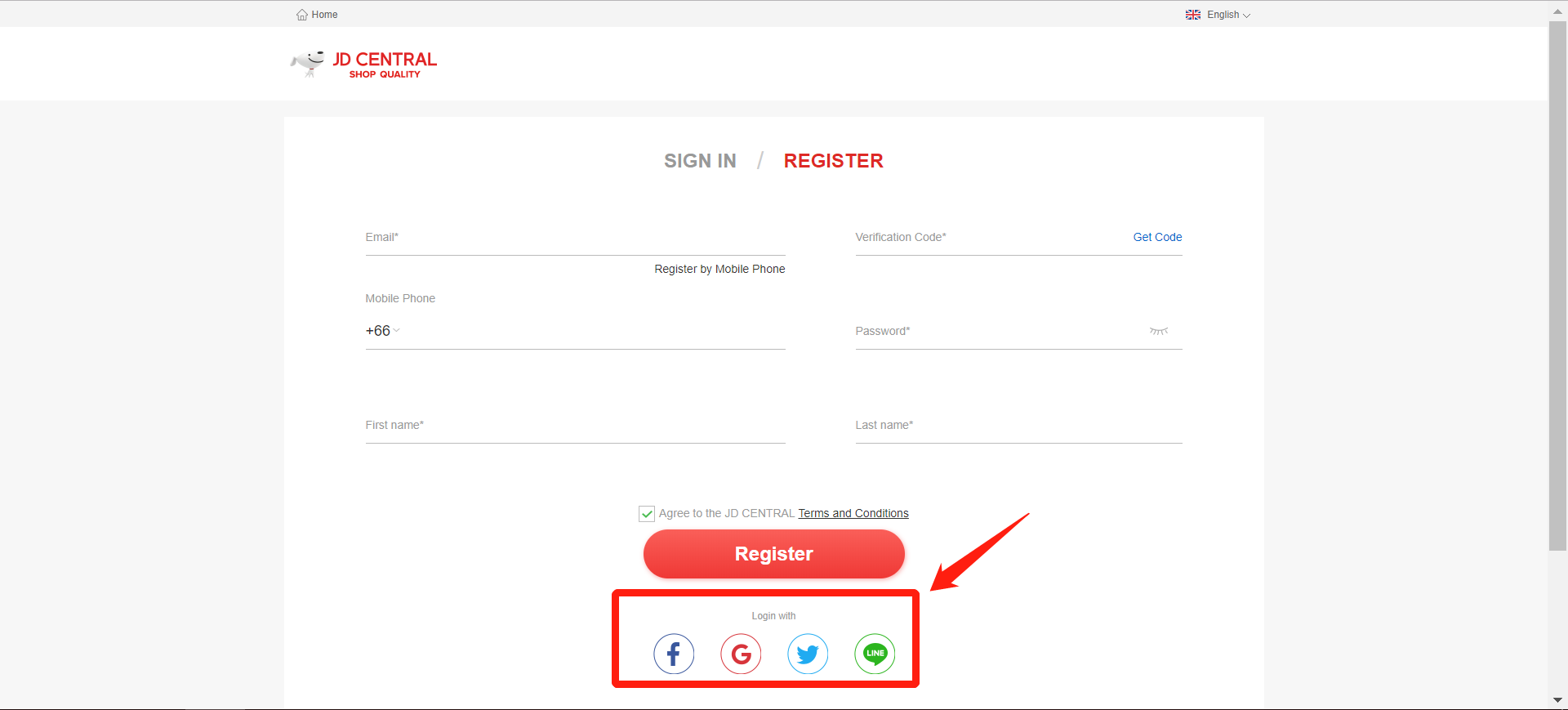 Resolved ! Thank you for your participation !