Coupon code and How to use it?
Coupon code is a code to convert to be JD CENTRAL discount coupon, which is normally sent to customer on various occasions.
To convert the code to be coupon is very easy by following these steps:
1. Go to My JD CENTRAL > Coupons > Coupon Code Redemption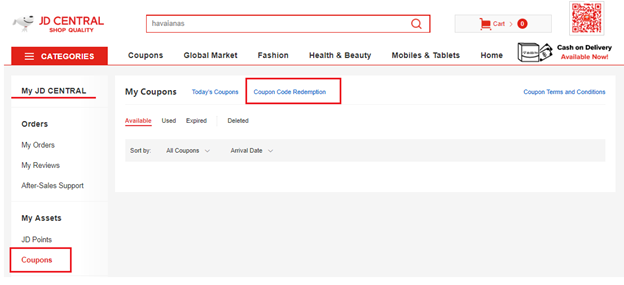 2. Fill the code you receive and click Redeem Now
After entering a valid code, the coupon will automatically appear in My Coupons.
Resolved ! Thank you for your participation !