1. Find the items that you need and ensure that the size, color, model, and other parameters of the item matches your needs.
You can find the detailed descriptions of the items under the 'Product details page' under the 'Product Description' section.
2. Sometimes, coupons are offered by our coupon center or sellers.
Please look out for them on the coupon center or seller page.
3. Click 'Add to Cart' to go through the checkout journey.
You can also add the item to your 'Shopping Cart' first and continue searching for other items.
4. If you decide to check out, then click on the 'Check Out' button which will appear after you add an item to the cart.
You may also check out by going directly to the cart page.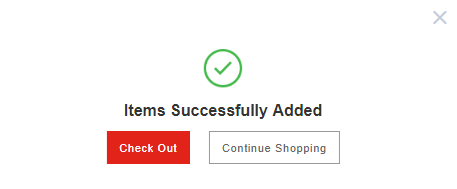 5. On the cart page, double check the product and price condition, if everything looks good, then click 'Check Out' button.

6. Then you will arrive at the 'Shipping and Payment' page, add delivery address, select your shipping and payment option here,
and click 'Submit Order' button.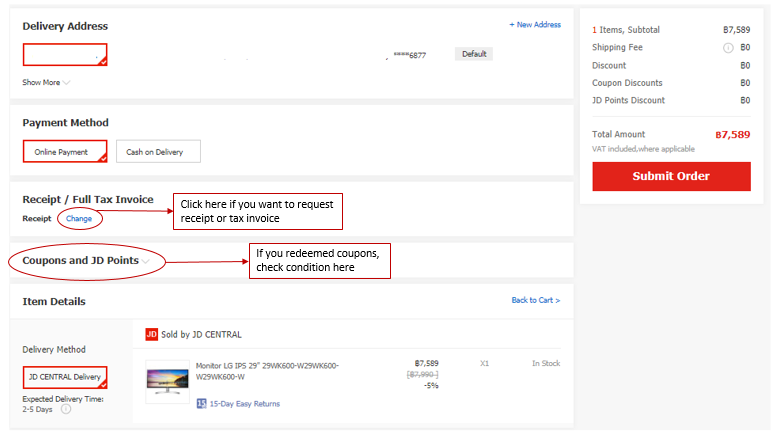 7. Your order is now successfully placed!