How do I change my username?
● Unfortunately, the username is fixed and unique to your account during the registration, so you could not change it once you have successfully registered.
● However, you can change your 'Display Name' as per the following:
1. Sign in to the platform then go to 'My JD CENTRAL' then 'My Profile' under 'Account Settings'.
2. Enter your desired 'Display Name' and press 'Save'.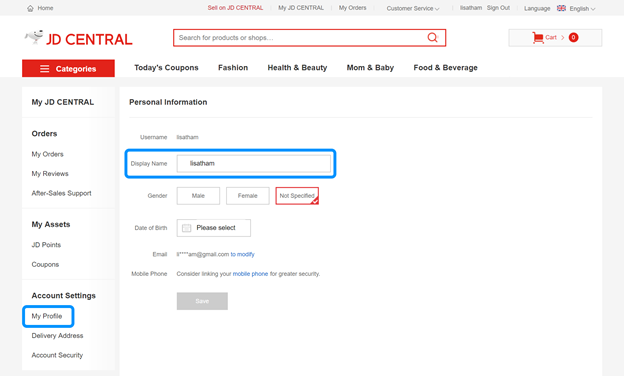 Resolved ! Thank you for your participation !